Auditorium
Calder Hall Fund
The Calder Hall was opened on October 8, 1913 by His Excellency the Governor, Sir William Henry Manning. The Hall was named after Mr John Vassal Calder who was chairman of the Munro & Dickenson Trust for over 30 years. Under the supervision of Mr Henry Maxwell, a Trust member, it took three and a half years for the Hall to be erected.
Over the 104 years of its existence, the Calder Hall has been the venue for exposing the talents of hundreds of Hamptonians, the ECHOES ensemble being the most recent performers to "light up" the Hall. However, the school population has outgrown the Hall's maximum standing capacity of 300. There is no place to comfortably accommodate the now 1,200+ student population. Graduations are now held at Munro and Prize Giving under a tent on the school grounds.
Join in the efforts to raise funds to build an auditorium in commemoration of the 160th Anniversary!  TARGET CONTRIBUTION FROM ALUMNI: US$20,000 by December 31, 2018.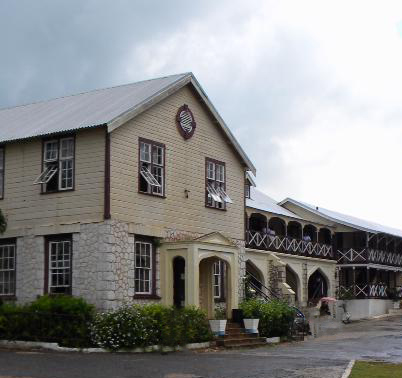 HOGA Jamaica Education Fund